Before scheduling your email to be sent, we recommend always sending a test to yourself as one final check to ensure that the email appears as it should do, and that all hyperlinks are functioning correctly.
To send a test email:
Go to the "Campaigns" dropdown on the top menu.
Select "Send one to one" from the options.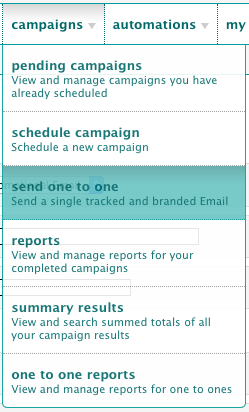 This will open up the one to one campaign sender, through which you can send yourself a test.
Select the email you want to send out from the "choose a message" dropdown.

Type in your email address as the intended recipient.

The name of your organisation's sender name will appear in the "from (name)" field.
If you have used personalisation you can input the intended "firstName".

The subject line will default to the subject line which you set when creating the email - however you are able to edit this for the purpose of the test (changing the subject line here will not be saved following the test).
You can also scroll down and review the message content before hitting "Send" in the top right hand corner. Any changes to the message content will also not be saved following the test.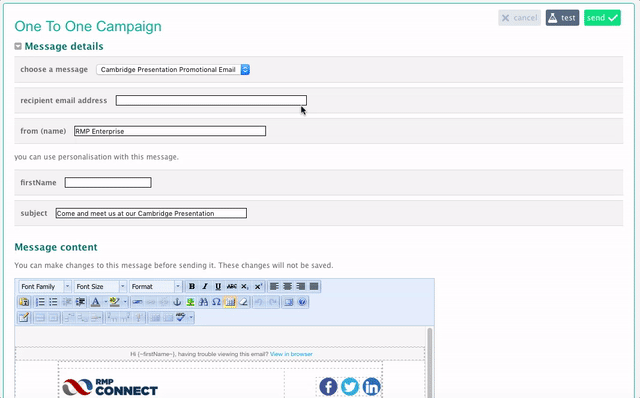 You can then review the email when it lands in your inbox, and make any final tweaks in the Message Editor before going ahead and scheduling your campaign.