To search for an individual contact from within a contact list, you need to do the following:
Go to the "Contacts" dropdown on the top menu.
Select "Search Individual Contacts".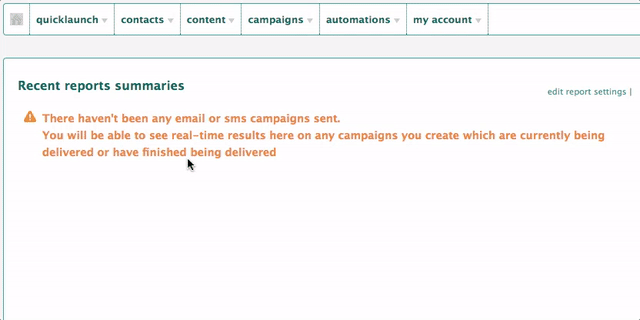 Through "Search Individual Contacts", we can find out:
Which contact list(s) a contact appears on

A contact's opt-in status - we can also choose to

unsubscribe

a contact through searching for them

What a contact's first name is listed as on the contact list(s) they appear on
To search for a contact, insert their email address or mobile number in the "where" field, and hit "Search".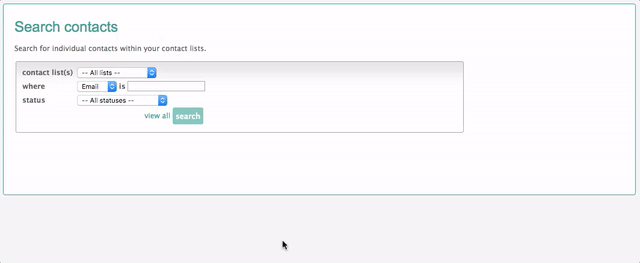 You can also search for contacts on specific contact lists or with a specific status by setting these in the relevant dropdowns.
We can choose to export this information as a CSV by clicking the "export" button that appears once a search has been run.
We can also edit this contact's information by clicking "edit" on the results section.
On the subsequent "edit record" screen, you can edit the contact's email address in the "Email Address" field, and their first name within the list-specific settings.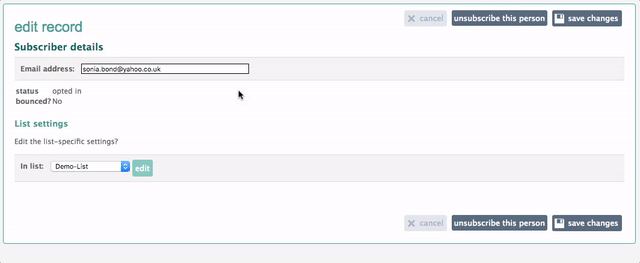 You can also Unsubscribe a contact, by clicking the "unsubscribe this person" button.
Setting a record to the opt-out status is permanent and excludes the recipient from all future campaigns.
Once clicked, you will need to confirm that you are happy for this contact to be opted-out from all future email correspondence.
Please contact your account manager if you wish to change the opt-in status of a contact from unsubscribed to opted-in.