Once you have created your events, you will need to install the app onto your iPad to view them.
Ensure before you start installing the app, that you are connected to a good source of wifi and you also have the latest version of IOS installed on your iPad.
To install the app, you need to do the following:
Go to the App Store on your device.
Search for Integrate Events.
Hit the blue Get or download button.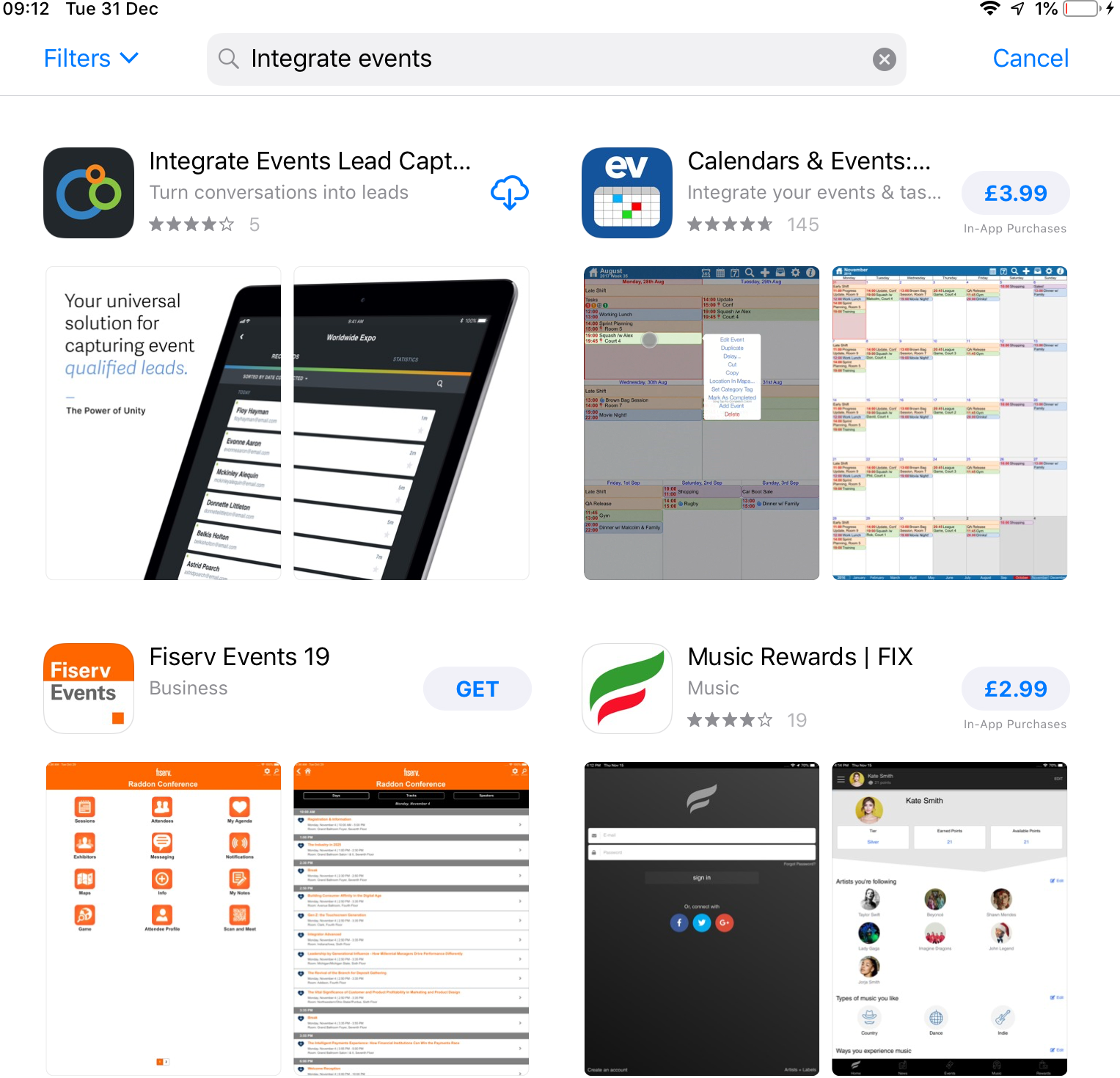 Once the app has installed, open it up. You will be prompted for your username and passcode. If you're an admin, these details can always be found by doing the following:
Go to the Integrate Events (formerly Akkroo) Dashboard.
Select Team.
Select App users.
Your app username and passcode will be listed to the right of the page and the passcode can be revealed by selecting stars.