Adding Autoemails
Both your Data Capture Template and Guest List Template have your default autoemails (e.g. Pre Registration and/or Registration autoemails) attached. These were setup during account creation. This means whenever you duplicate a template to create a new event, your default autoemails will already be attached to that event.
If you create an event from scratch and would like to attach an autoemail, you need to do the following:
Go into the Integrate Events Dashboard
Click the event you have created
Click the Emails box
Click RMP Connect option if you want to add Registration/Checkin emails and/or Pre Registration emails
Or Click the Pre-event RMP Connect option if you want to add Time Trigger Emails
If you have clicked the RMP Connect option, select when you would like to send the autoemail, at the point of pre-registration, check-in or registration on the day
Select your autoemail from the dropdown and hit Save Changes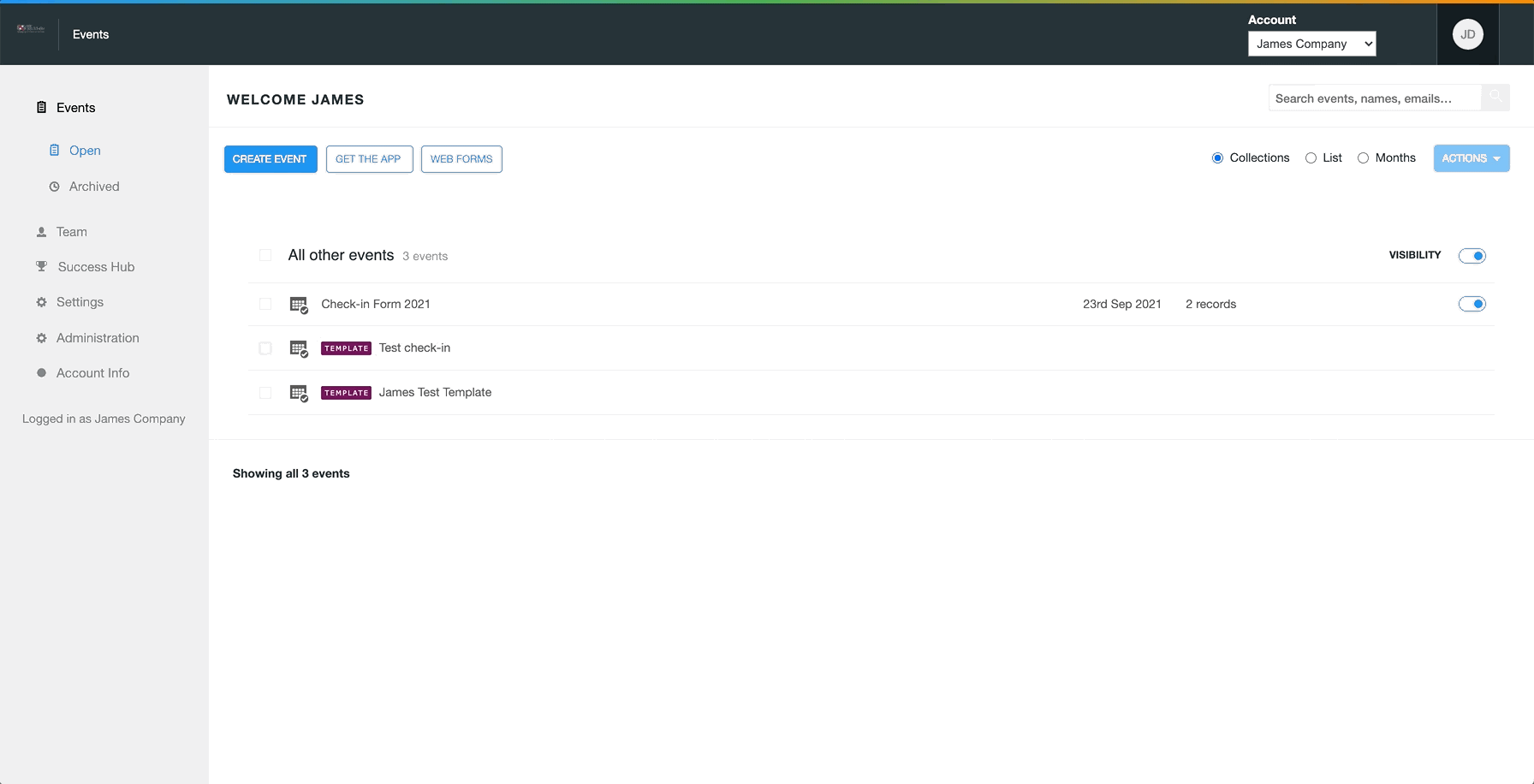 If you have selected the Pre-event RMP Connect option
Set the date and time - it's important to remember that the Integrate Events dashboard is set to UTC time, so bear this in mind to ensure your message goes at the correct time
Select your email or SMS from the drop down menu
Hit Save Changes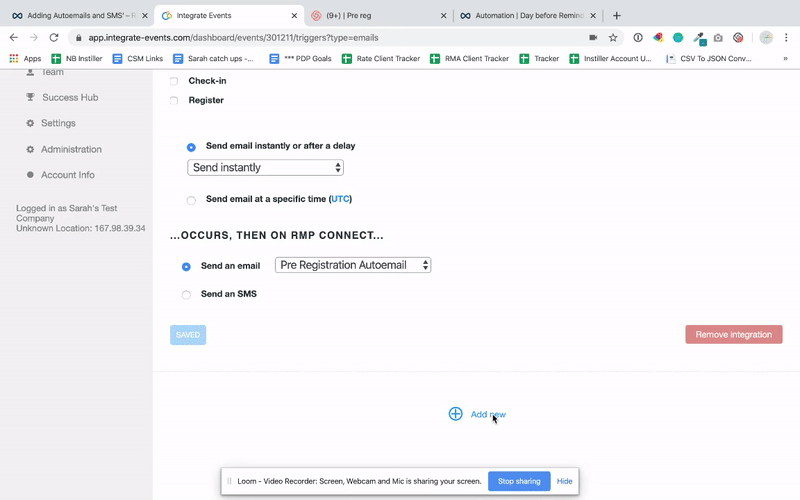 To find out more about Time Trigger emails please read the following article.
Adding SMS'
Adding and SMS is much the same process, the most common way to use SMS is as an event reminder but check in with your Customer Success Manager prior to doing this to ensure you are all set up correctly.
When adding an SMS, you can follow the same process as the emails and just make sure that you choose Send an SMS and then select your SMS and hit Save Changes.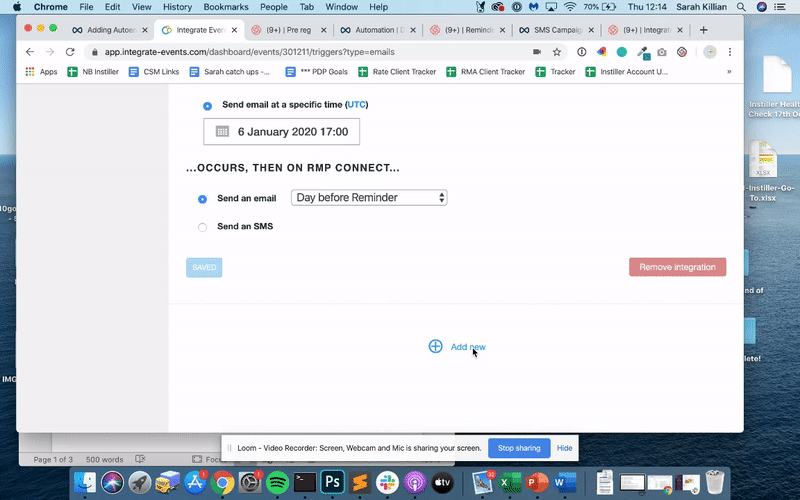 If you can't see your SMS in the drop down list, you should first check that visibility has been toggled on in the RMP Connect dashboard. To check how to do this, please follow this link.