Both your Data Capture Template and Guest List Template have your default autoemails attached. These were setup during account creation. This means whenever you duplicate a template to create a new event, your default autoemails will already be attached to that event.
If you create an event from scratch and would like to attach your default autoemail, you need to do the following:
Go into the Akkroo Dashboard.
Select the event you have created.
Select the "Send Emails" box.
Select "Add New" and the "Pure360" option.
Select when you would like to send the autoemail, at the point of pre-registration, check-in or registration on the day.
Select your autoemail from the dropdown and hit "Save Changes"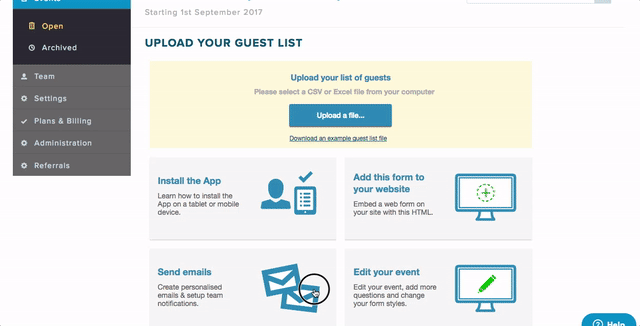 If you are looking to create a bespoke autoemail for an individual event, please check out the article here.