Start Capturing Data
Once you have logged in, you will be taken to the list of events where you can start capturing data. If you are collecting data on a 'Data Capture' form, start by:
Find and click your Event from the list and you will be taken to the Records page.

Click the orange add

'+'

(bottom right).

You can then pass your device to a student, once they've filled in their details, ensure they click 'Register/done/submit' at the bottom of the screen.
A green footer with 'record submitted' will appear - click this bar to dismiss it.
The screen will then go back to the empty form and can be used by the next attendee.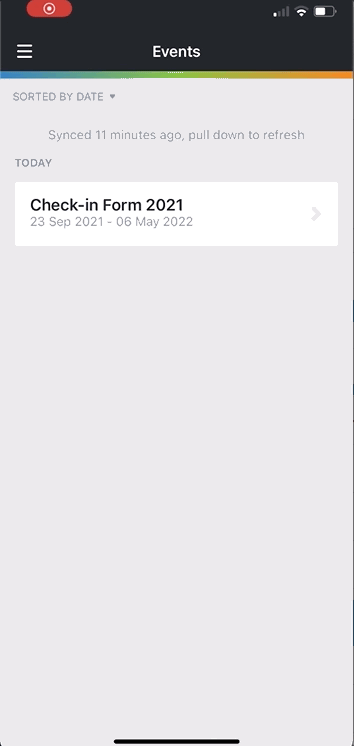 Good to know:
If you want to exit the form, you can click the '<' arrow button

(top right) - you will be taken to the Records page.

If you have Edit & Review records enabled, then you will be able to go into each record and star or make changes to the details. Check out the 'Editing Student Records' article to find out more

.

If editing is not enabled you will be able to view a list of the data you have captured and also star students.

To exit adding records and to go back to list of events, hit the arrow '<' at the top left of the screen.