Start Capturing Data
Once you have logged in, you will be taken to the list of events where you can start capturing data.
Start by:
Selecting your Event from the list

Select '

Add +'

in the top right corner
Pass your iPad to a student so they can fill in their details.
Once they filled in their details, ensure they hit 'Register' at the bottom of the screen.
They will be brought to a 'Thanks for registering' page where you can hit 'Done' to return to the form to continue collecting data.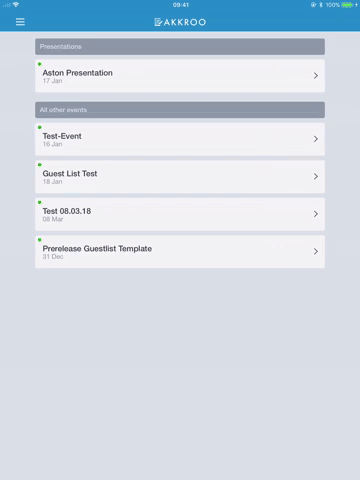 If you want to exit the form, you can hit the 'Exit Door' symbol on the top right of the screen - here you will be brought back to the list of student records.
If you have the reviewing and editing of student records enabled, then you will be able to go into each record and make changes/comments to that student record. Check out the 'Editing Student Records' article to find out more.
If editing is not enabled you will be able to view a list of the data you have captured and also star students.
To continue to adding records, hit 'Add +' at the top right of the screen.
To exit adding records and to go back to list of events, hit 'Events' at the top left of the screen.