Start checking in students
To be able to check in students you will need to have created a guestlist event and either uploaded a guestlist via a csv or through using a web form to pre-register. To find out more about creating guestlist events click here.
Start by selecting your Guest-List Event from the list.
You will then be taken to the Records page, from here you can start to check in students.
Hit the orange

add +

button on the bottom right of the screen

You will then be taken to the check-in screen
Pre-register/Guest-list students
If students have pre-registered or are on the guest-list-:
Start typing their name into the search bar

Tap the student's name
Tap the Select button
In the vast majority of cases you will see just one button - Next
Select the Next button so the student can fill out the remaining questions, then select the Register button to be brought back to the check-in screen


If all the questions on your form (except name and email) are non-mandatory and the student has not answered all the questions, you can select either the Save & Close button (if you don't require any further details) or the Next button (if you want all questions answered)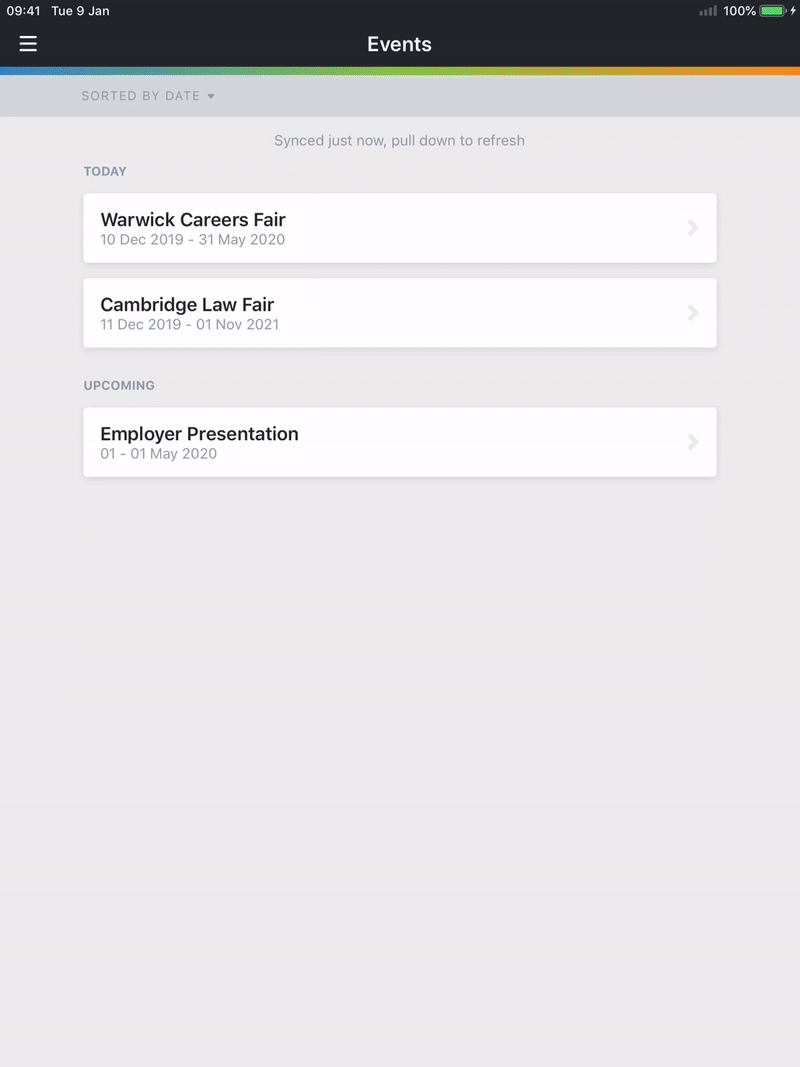 Student has not pre-registered
If the student has not pre-registered, select the

Add New Contact button
In this case, you should hand the iPad to the student to let them answer the questions
They will first be asked for their name and email address
Then they should select Next and once the form is complete, they need to select Register

You will be taken back to the

check-in page