About Syncing your Device
Syncing your device before and after your events is essential in order for all of your data to be accessible in your Talent Pool, but also so you have all new events available on your device. We recommend syncing your device at least a couple of hours before your event to ensure that your event is visible on your device to start capturing data.

Your device should sync automatically whenever you connect to a strong source of wifi. If you are connected whilst you are capturing data, it will all sync back to the dashboard immediately. If not, as soon as you connect to the wifi source later on, this process will start.
Manual Sync
If your device isn't syncing automatically, you can manually force a sync to happen.
To manually force a sync, you need to do the following:
Select the hamburger drop-down menu

Select

'Help'

Select

'Diagnostics'

If there is anything that needs to be synced, it will say "

Sync Now

". Tap to manually start the syncing process. If you do not have any data to be synced, it will say

"Synced"

.

Hit

'Help'

in the top right corner to exit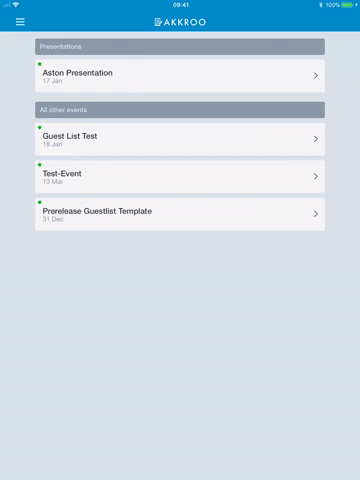 Check if all data has been synced
Select the hamburger drop-down menu

Select

'Help'

To

check if there is any outstanding data to sync, select

'Device Usage'

Check the number beside

'Unsynced Data'

to see if there is
Another way to check is the following:
While in your chosen event, you can quickly check if there is anything outstanding left to sync.
Hit 'Status' to at the bottom of the screen to quickly check if any records need to be synced.
You can also sync your data by selecting 'Stats' at the bottom of the screen. Simply pull down down the screen to refresh any unsynced data. To find out more, please follow this link. 
Useful to Know
Check your device is set-up to Auto-Sync data
On the events screen, select the hamburger drop-down menu

Select

'Settings'

Check that

'Auto sync'

is set to

Yes

If it is not, simply hit

'Auto sync'

and select

Yes

Hit

'Settings'

in the top left corner to exit