Triggered Email Series' streamline the communications process by automatically setting off a sequence of emails to targeted individuals in your talent pool.
What do Triggered Email Series' look like in action?
STEM Students Example: Set up recurring emails to nurture STEM students.
Triggered every time a STEM student enters your Talent Pool, you can share a range of content that will -:
★ Engage and continue conversations with promising STEM candidates.
★ Showcase current opportunities in your company.
★ Coach STEM students to submit quality applications.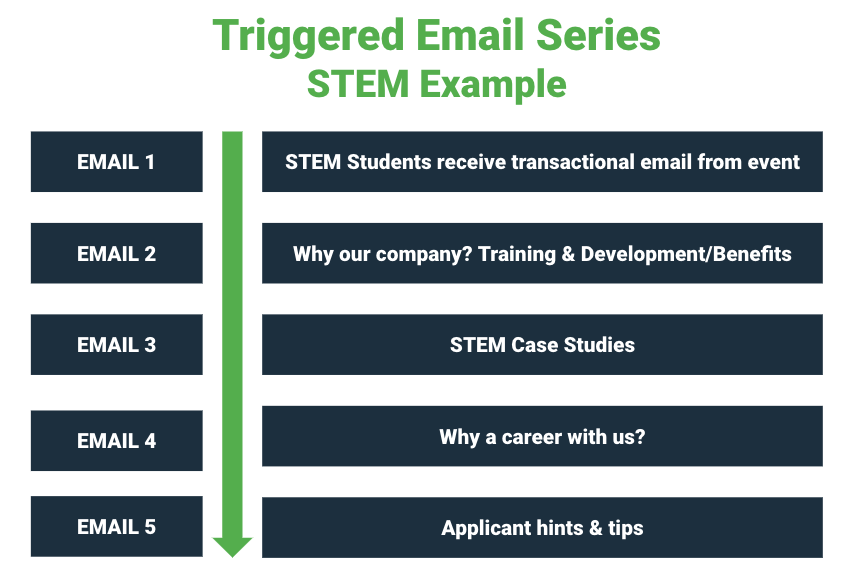 Triggered Email Series' save time and increase candidate engagement - they make it easier to plan out your year and ensure the right communications are reaching the right candidates.
If you are interested in finding out more about Triggered Email Series please don't hesitate to reach out to your Customer Success Manager or help@rmp-connect.com.