Over the past few months we have been working hard on some really exciting new product developments. These developments are focused on the data capture side of the product which will be released in Mid-January.
So, what's new?
Editing records in-app and on the dashboard
You will now be able to edit records both in the app itself and on the dashboard. The best part of this update is that it is not restricted to the latest 10 records collected. This update comes off the back of some really useful feedback received from our clients who wanted to leave comments on/star students they think are particularly impressive but could only do so for the latest 10 students they had met. 
We know how busy events can get and sometimes you don't have the time to leave comments/stars on particularly strong students, so with this update you don't need to worry and you can wait for a quiet period to comment/star those students.
This update is not a default setting however and will require an action from you to be enabled on an event. When creating your event from scratch you will need to toggle on the 'Edit & review records inside the app' option.

We always have security in mind and as such we have also added the option to require the app passcode to be able to access the admin panel and edit records.  Again, this is not a default setting so you can decide what works best for you, but we would always recommend putting security first!
Brand new admin panel
'Brand new admin panel' doesn't naturally inspire excitement, however I promise you that this feature is going to make your experience of using our data capture app so much more enjoyable, which sounds pretty exciting right?
In the admin panel, you will be able to see the list of records from your current event. From here you can take a few different actions, you can star students using the star icon to the right of each record, you can also tap into a student and make edits to their record, including making comments (providing you have the editing toggle on when creating the event).
You'll also notice that there are little dots in the top left of each record. If they are green it means that the data has been synced, if it is clear then it means it has not.
In the below video you can see me editing a record, saving the change and seeing that the dot is clear. To force the data sync I then swipe down on the screen to force a sync and the dot then turns to green to show that the data has synced.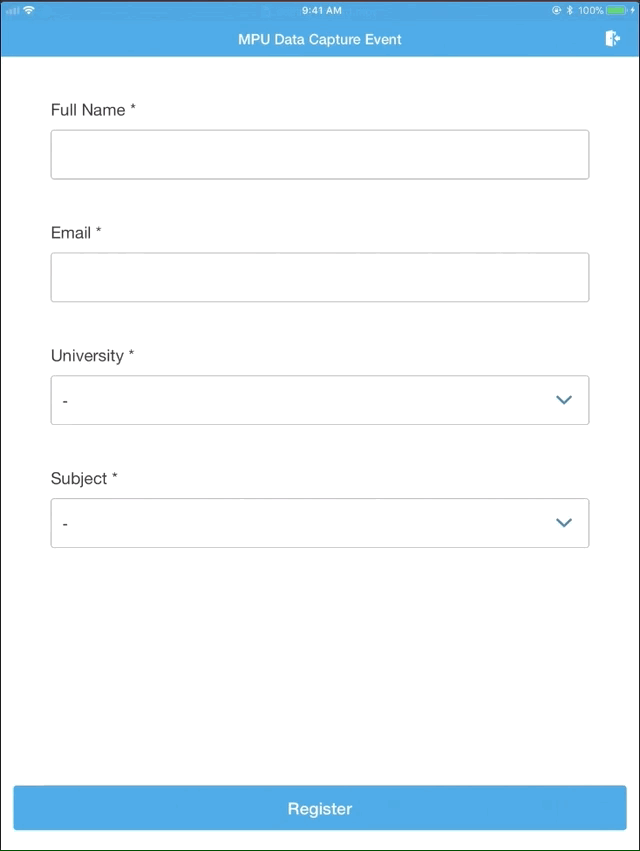 At the bottom of the admin panel is a toolbar with 'records', 'stats' and 'status' options. This will make it much easier for you to find the information you are looking for when you are at an event. 

In the stats page you are able to get an overview of how the event is going: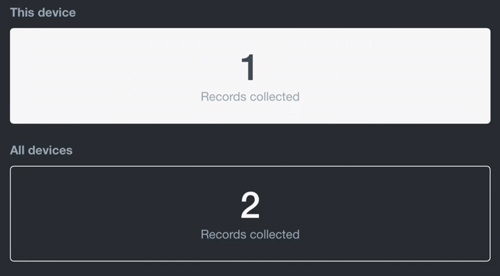 In the status page you are able to see how much data is waiting to be synced:

If you want to go back to your event form all you need to do is tap the 'Add +' button in the top right. If you want to go back to your list of events, you can tap 'Events' in the top left.
Any questions?
We will be offering training sessions on all of the new features and will be in touch with more information including up-to-date help articles in the near future. If you have any questions about this in the meantime please get in contact with your account manager.