About Test Emails
Before scheduling your email campaign, it's very important that you always send a test to yourself first. This is a good way to ensure that the email appears as you would expect and that all hyperlinks are functioning correctly.
To send a test to yourself:
Select Templates from the top of the dashboard
Select the Template you want to test
Select Testing to the right of the screen
Under Team Test Users select the email address(es) you want to send the test to, you can add and select your own email address from this list
If you don't see the correct email, select Add Test User, enter their name and email address and press Save
Once you've selected the email, you can then select the blue Send Emails button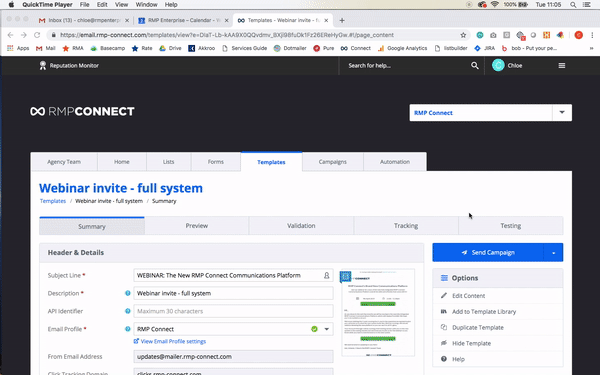 Send a test for Feedback and/or Approval
You may want to send the test to another member of your team for approval before sending it out.
To do this, the only extra step from above is:
 Beside Feedback & Approval, select either Allow Feedback Only or Feedback enabled and approval required