Once you have created a report, you have the ability to save your report so that it can accessed quickly and easily at a later time.
To save your report, you need to do the following:
Once you have created your report, locate and select the "Save" button above your report.
If you have already named your report it will automatically save under that name, if not it will prompt you to name your report before saving.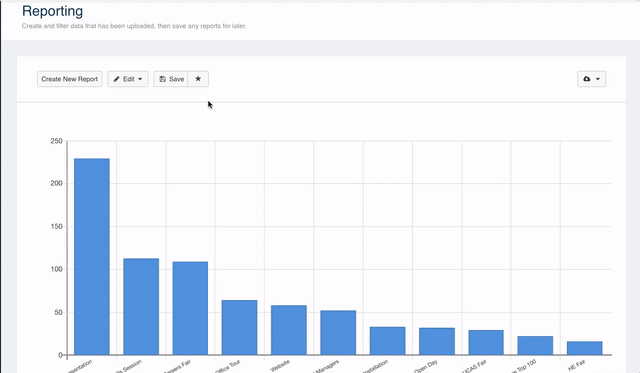 Once you have saved your report, if you make any edits you also have the option to "Save As", creating a new saved report. Alternatively you can just select the "Save" button again to overwrite the original.