The milkround is upon us and here at RMP Connect, we want to make sure you're getting the very best out of the system.

So, here are our top tips to help ensure you're all set up and ready to go for your events -:
1. Before the event
Set up your event forms now
The last thing you want to think about when you're in the thick of events is doing last minute form set up. Make sure all your event forms are created at least a week beforehand. For more info on creating event forms, click here.
Archive last year's event forms
To optimise app performance and tidy up your dashboard, you should put last year's events in the archive. Archiving older events on the Integrate Events (formerly Akkroo) dashboard only takes a minute and is well worth it - check out how to do it here.
Check your Event tags
Adding an Event tag identifies the type of event you are attending. So it's very important to take time to tag your events correctly. Not only will it help you to see which types of events are most successful but it will also make it easier to targeting communications to your audience post event.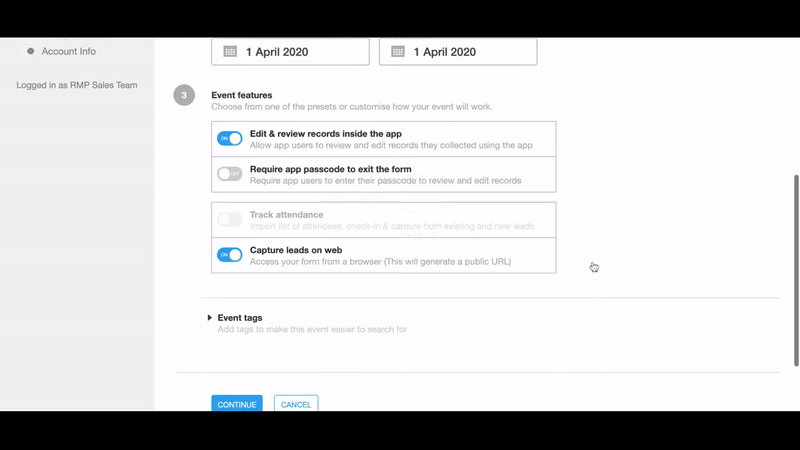 Attach your auto emails/sms' to the event form
From Pre-Registration, Reminders and Registration - auto emails/sms' serve to increase event attendance and post event engagement. If you have any questions about attaching auto emails/sms', have a click read through this article here.
2. Pre event Checks and Tips
Take note of your app login details
Before you head out to events, make sure you know the app username and passcode. You can find this on the Integrate dashboard by selecting Team and then App users.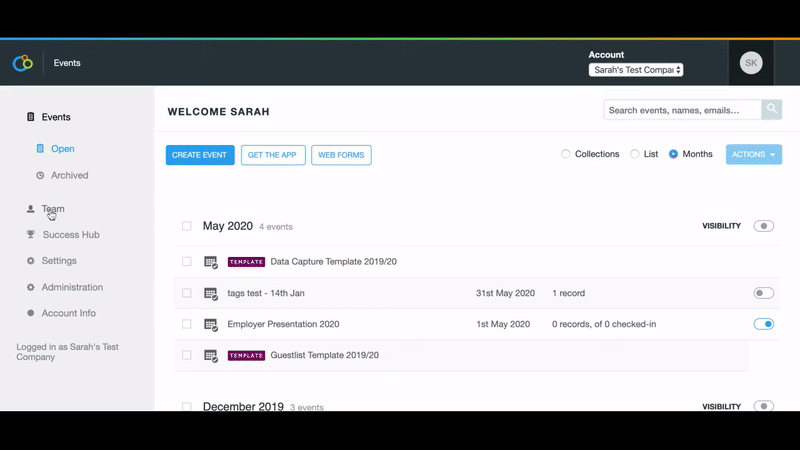 Double check your event forms at least the day before the event
Don't let dodgy WiFi at Careers Fairs impact your data collection – log into the app and

load up your event forms before you get to the event

.

Checking in advance also gives you a chance to check everything is how you expect.
Make sure the Integrate app and your device are up to date
It's not the most exciting task – but you'll thank us for this later. Updating your app and device ensures your app performance will be fully optimised. Check out how to do it here.
Practice
Before the first event it can be helpful to set up a test form and have a little practice using the app before the event (just make sure to delete any dummy data before it syncs to the Connect dashboard).

The more confidence you have using the app, the more time you'll have to scope out the best prospects.
Follow the links below for your 'At the event' & 'Post event' advice